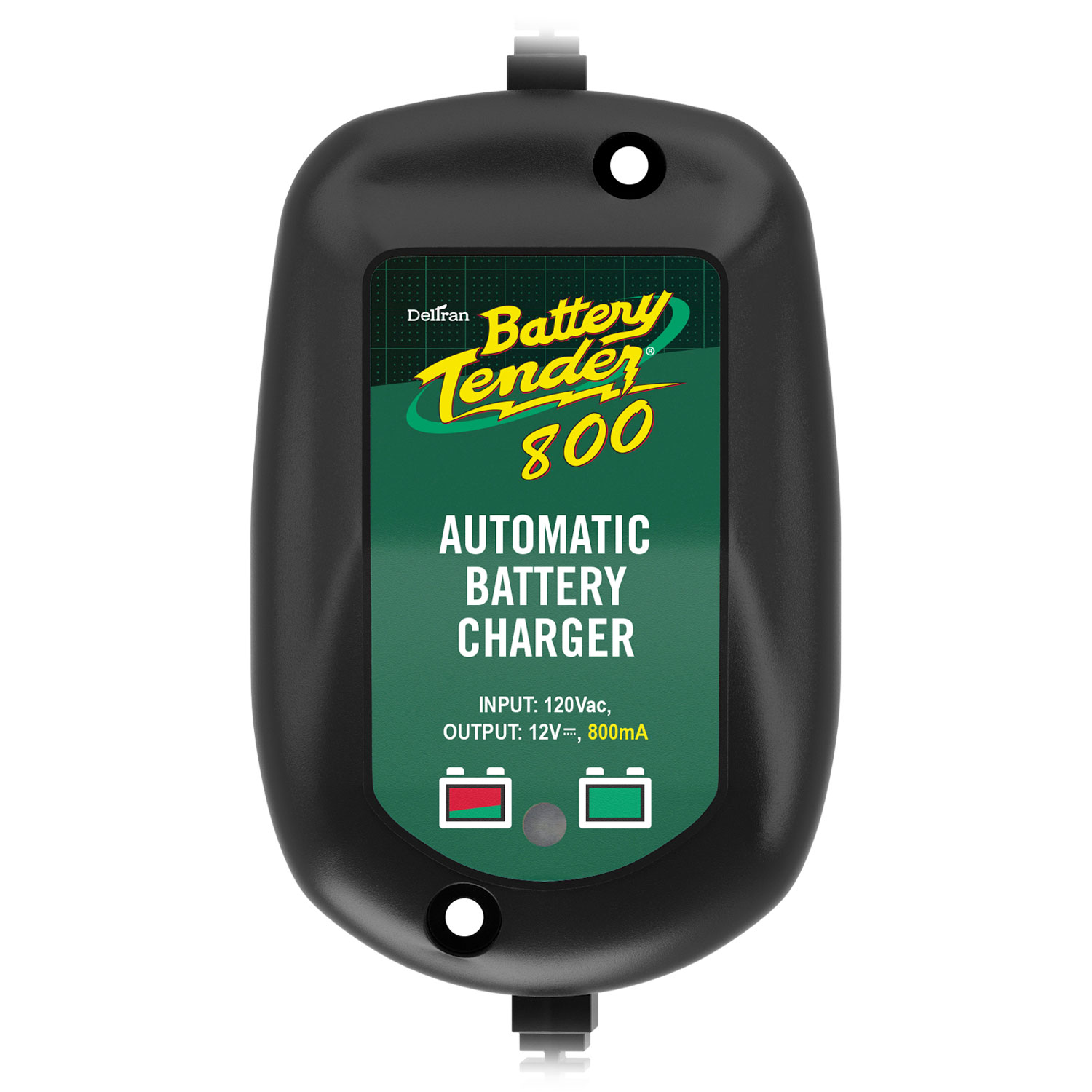 800 12V Battery Charger
Điểm cộng:18,490Điểm
MÃ SẢN PHẨM: 022-0150-DL-EU
Normal:₫ 1,849,000
MÔ TẢ SẢN PHẨM
The engineers at Deltran led the way in innovation and convenience by introducing the Battery Tender® 800. Since its introduction in 2003, it has been widely accepted as a solid new addition to the Battery Tender® family of charger products. This compact 800 mA battery charger has all the charge characteristics of its cousin the Battery Tender® Junior. It incorporates highly efficient surface mount technology electronic components. The interior is completely encapsulated, protected from shock, vibration, and moisture by an electrically insulating, thermally conductive, flame retardant, synthetic epoxy resin compound. It's tough, affordable, and a strong, innovative battery charging solution.

This charger is no larger than a standard computer mouse yet packs 800 millamps of pure constant current charging power. Coupled with a brain (IC chip), the charger will constantly monitor, charge, and then maintain your battery! Perfect for all outdoor types of ATV's, watercraft, motorcycles, boats, or anywhere water is a threat.
Since the family started this company in 1965, Deltran Battery Tender® has taken great pride in designing, manufacturing, and distributing technologically advanced products that meet the ever changing needs of our worldwide customers! Our strategic initiatives have continued to focus on innovation and customer satisfaction. why use a Battery Tender® Charger over a conventional charger? Battery Tender®'s BTP Microprocessor Technology and quick-connect convenience automatically maintains the batteries in all your vehicles. They are ready to go when you are! You just set it and forget it, saving you hundreds of dollars in replacement batteries! Battery Tender® assures the highest quality, fast-charging convenience and performance. That's why we are the top choice of collectors, dealers, and fleet owners!