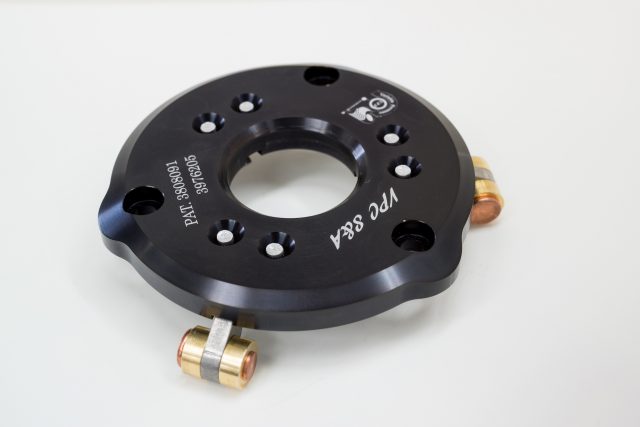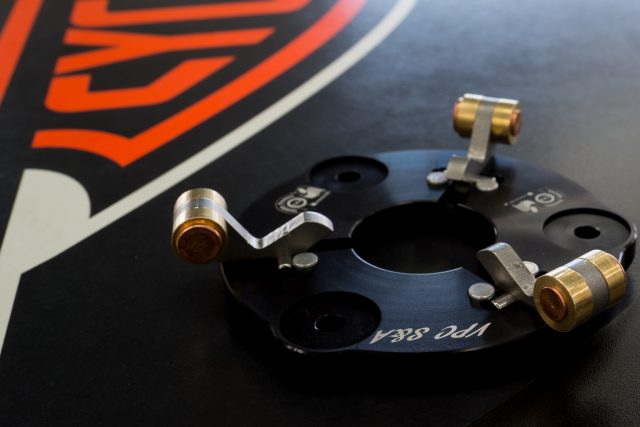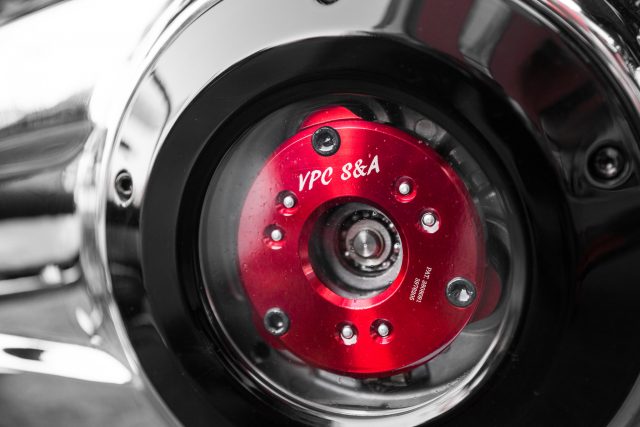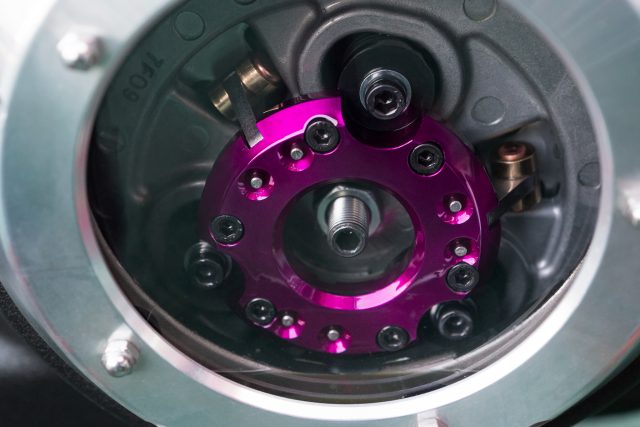 T.P.P. Variable Pressure Clutch TPP013 VP-S&A
Điểm cộng:0Điểm
MÃ SẢN PHẨM: TPP013 VP S&A
Normal:₫ 0
MÔ TẢ SẢN PHẨM
Normal load in the idling range is reduced by about 37%. (2018 normal M8 240 lb - 150 lb)
Also, when used in conjunction with the additional part TPP031 LP30, clutch work with a normal ratio of about 40% is actually alleviated.
(* By installing VPC, clutch disconnection gets better.When you replace with LP30 lever push rod, it will be possible to reduce the amount of cut and close the position of the lever when the clutch is connected.)
Normal Derby cover (including 114, 117) does not need a sparser. (If the dent on the back of the derby cover is 8 mm or more, a spacer is not necessary.)
Even with a torque monster with 120 cubic inches 130 HP, 18 kg, you can use it with the kit spring still light, realizing pressure exceeding normal at around 2800 rpm. Even those who desire higher height also correspond to any high power engine if normal springs are used.
Without sacrificing the clutch out, we have added a long-awaited product lineup that can be flexible from easy to high performance.

2018 model ALL big twin model
(Just in case, please tell me when you place an ordering model.)
· 2017 Touring Family All Model
· CVO model after 2013
· After 2014 FLHTCUTG Tri glide · Ultra & FLRT Free Wheeler
· Low model of Tourer after 2015
· FLSS (Softail Slim S) & FLSTFBS (Fat Boy Row S) after 2016

It is sold at HARLEYDAVIDSON DEALER. .
We are the master distributor of Tak Performance Products.